It's a wrap! The 2022 Hertz FIM Trial World Championship signed off today at Ponte di Legno where Emma Bristow (Sherco), Sondre Haga (Beta) and Denisa Pechackova (Beta) joined Toni Bou (Montesa) in being crowned champions at the TrialGP of Italy!
Bou knows all about winning in Italy having, prior to this year, emerged on top 14 times from 16 starts. He was beaten into second yesterday by home hero Matteo Grattarola (Beta) and while this was easily good enough to secure his 16th-straight TrialGP title everyone knows the Spanish superstar hates losing – and he made amends today.
With just a few alterations to yesterday hazards – most notably on sections seven and eight where the super-steep bankings proved all but impossible for the TrialGP riders – combined with slightly warmer temperatures and less overnight rain, scores were lower across the board.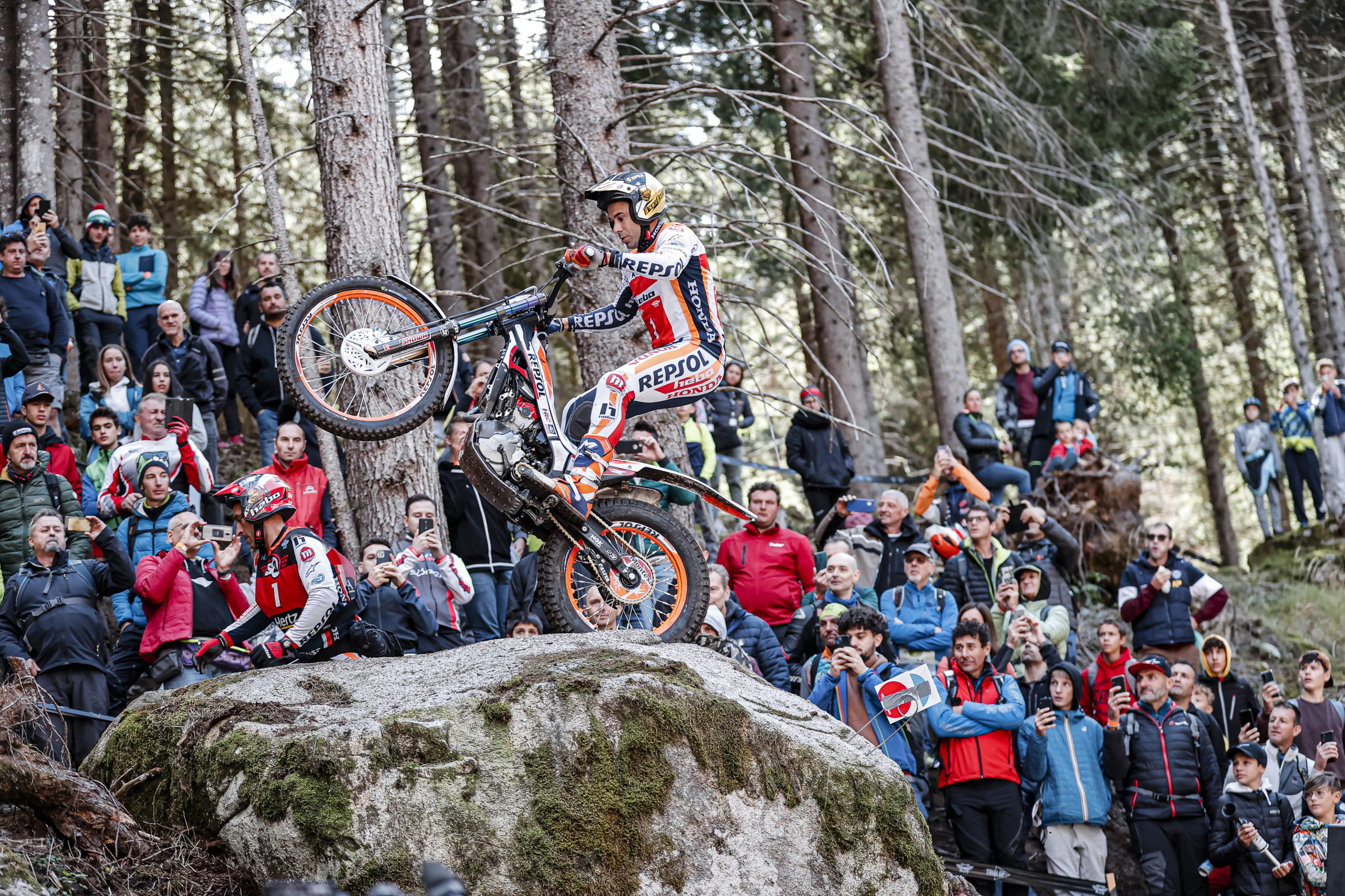 Just a month shy of his 36th birthday, Bou was in imperious form today in the foothills of the Italian Alps. His opening lap total of seven gave him a one-mark lead over Grattarola at the halfway stage and his second-lap score of just a single dab put the seal on another super-successful season that has seen him claim seven victories and three runner-up finishes.
"It's the perfect way to end the season with a victory," said Bou. "It's been another great weekend and another title and I'm super-happy."
Grattarola upped his score to a total of 15 for a second-placed finish to go with his career-first TrialGP win on Saturday with Spain's evergreen Adam Raga (TRRS) ending the day in third on 24 including a time penalty.
Raga's compatriot Jaime Busto (Vertigo) also incurred a time penalty as he signed off in fourth a further three marks behind to secure a career-best second in the series.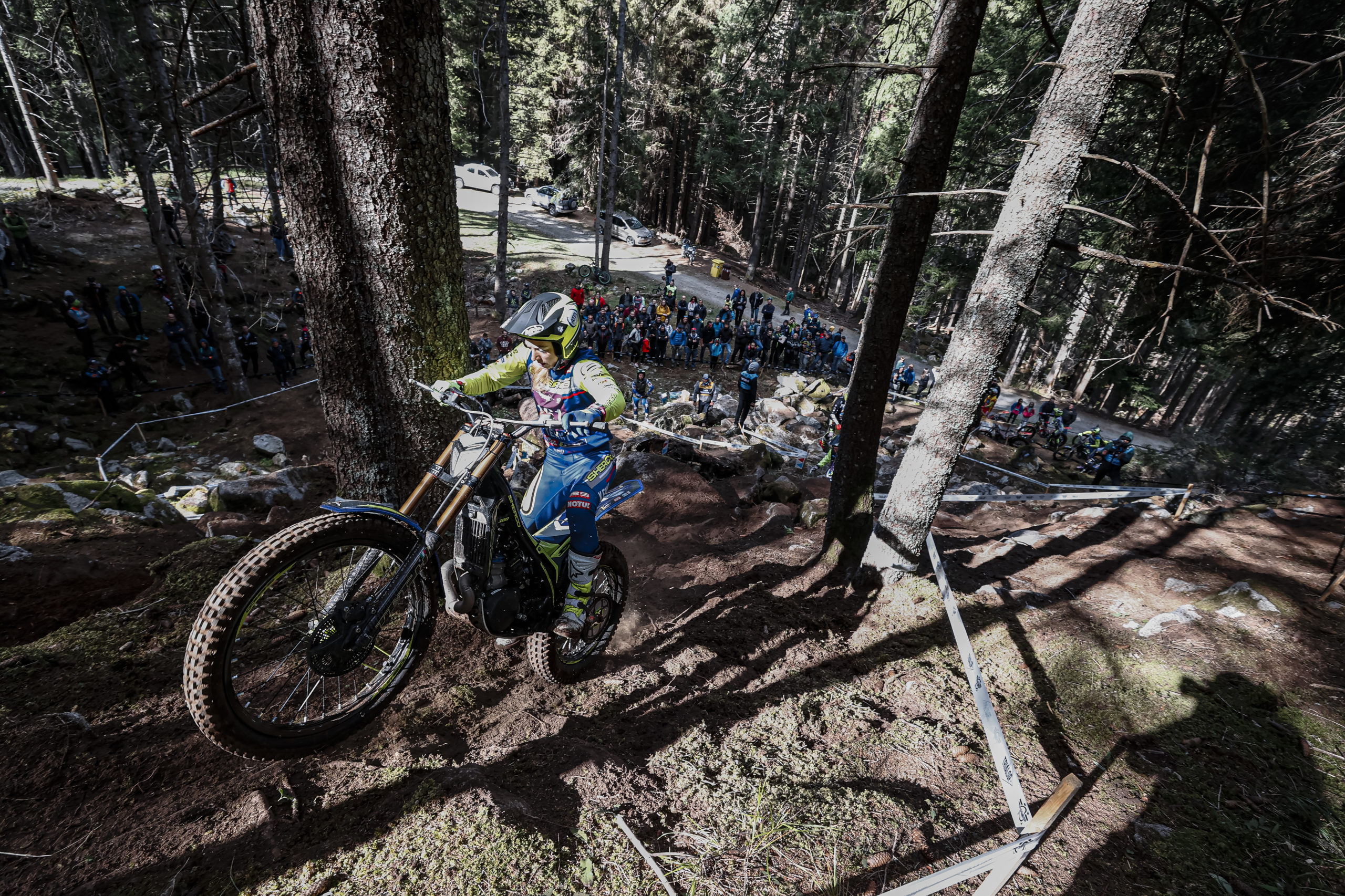 Having lost her TrialGP Women crown at a dramatic final round of the series in 2021, Bristow had plenty to prove this season and she has conclusively done this with six wins from eight days of competition giving her an eventual winning margin of 12 points.
Establishing her dominance over title rival Berta Abellan (Scorpa) during today's opening lap, the 31-year-old British rider led on eight – 10 ahead of the Spaniard – at the halfway stage.
On lap two Bristow added another 11 to her total but with Abellan parting with an additional 15 the win was never in doubt and she claimed her eighth title in style with a 14-mark victory.
"It feels amazing," said Bristow. "It was a big weekend and it's great to get my eighth title – we've put a lot of hard work in this year and I've stayed mentally positive as well knowing that my level's there and that I can do it."
At the age of 23, Abellan has time on her side and her incredibly consistent 2022 record of two wins and six runner-up finishes have made her a deserved vice-champion for the fourth time in five years.
A fighting third on the day and in the championship, 16-year-old Andrea Sofia Rabino (Beta) from Italy – last year's Trial2 Women champion – finished 14 marks further back, just a single mark ahead of French rider Naomi Monnier (GASGAS).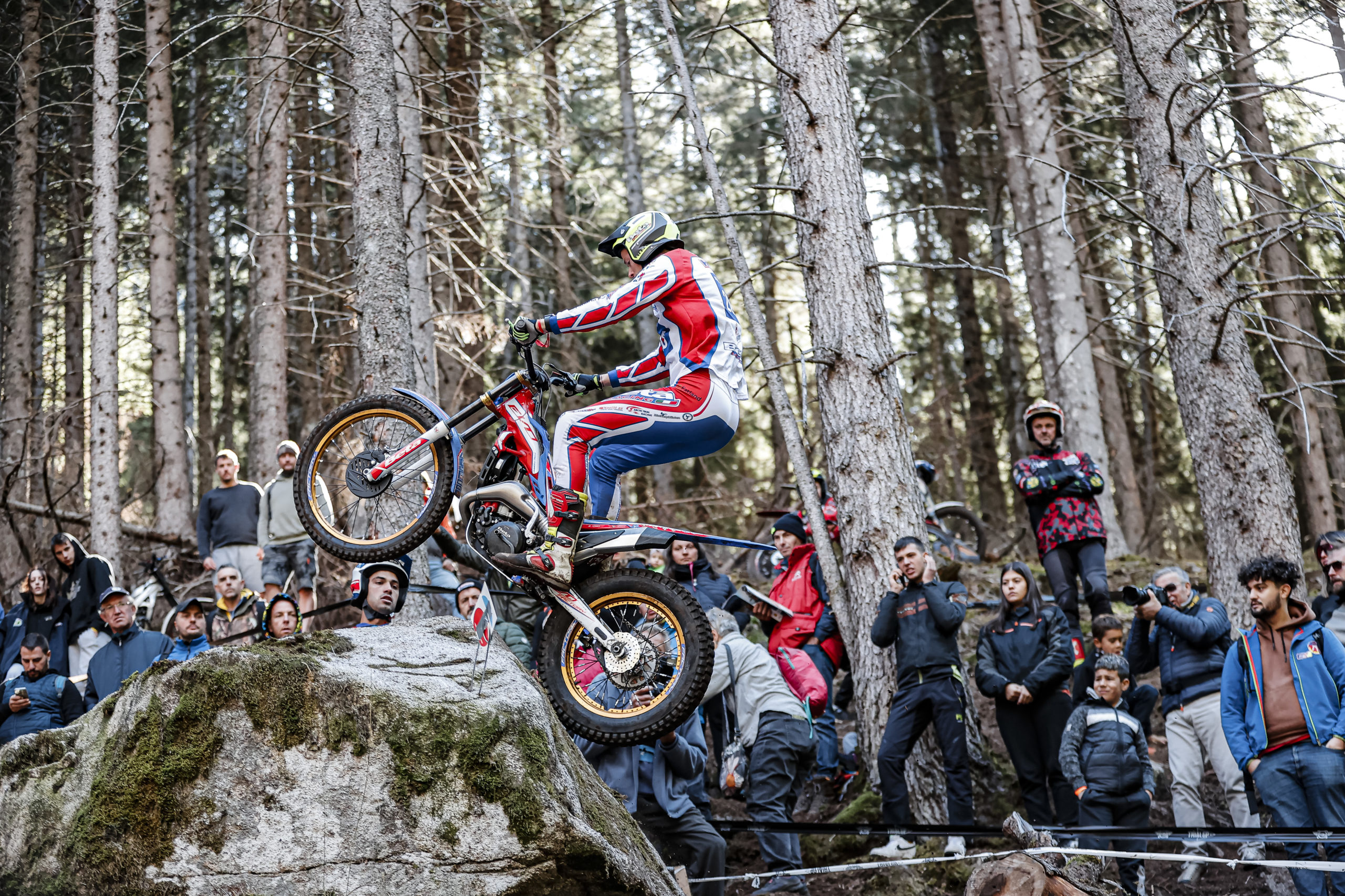 Haga started the day knowing only a disaster could keep him from the Trial2 title and the Norwegian kept his cool.
It was Spain's Pablo Suarez (Montesa) who set the pace on the opening lap with his score of six giving him a one-mark advantage over Haga with yesterday's winner and home hero Gianluca Tournour (GASGAS) fourth behind Arnau Farre (Sherco).
Looking to make it back-to-back victories, Tournour put together an incredible second lap and was on course for a famous victory until he picked up a maximum three sections from the end.
His eventual total of 17 saw him fall short by two marks as Suarez claimed his fourth win of the series but it was Haga, who ended the day in third on a tie-break on 19, who took the crown by 11 points.
"It's incredible," said Haga. "I had a lot of nerves yesterday so to be able to ride well today feels amazing. I don't really know what to say – I'm going to enjoy the podium ceremony and take it from there."
Spain's Farre ended the day in fourth, four marks ahead of 2017 Trial3 champion and yesterday's runner-up Lorenzo Gandola (Beta) from Italy.
Out of all the titles up for grabs in Italy, the biggest question mark hung over the eventual destination of the Trial2 Women crown.
At the start of yesterday's competition it was shaping up to be a two-way fight between Germany's Sophia Ter Jung (TRRS) and Pechackova from the Czech Republic who were tied on points at the top of the table following the opening round in Germany.
However, Ter Jung dropped off the pace on Saturday and her compatriot Theresa Bauml (Vertigo) moved up to second in the series with victory ahead of Pechackova.
With a four-point advantage heading into today, Pechackova had a bit of wriggle room but she knew a solid result was needed – and 15-year-old delivered exactly that.
The win went to Kaytlyn Adshead (TRRS) who led from the get-go with her first lap total of seven earning her a six-mark lead over Bauml with Pechackova a further three adrift.
On lap two Adshead added an extra six to her total and with Bauml ending the day in second on 18 the British rider secured a career-first victory at this level.
Pechackova also dropped her score to six on lap two which was good enough to score third on the day and secure the title.
"I'm very happy," said Pechackova. "To win the title feels great."
With the 2022 Hertz FIM Trial World Championship now done and dusted, the action remains in northern Italy for next weekend's Trial Des Nations and the first-ever FIM Trial Vintage Trophy at Monza on September 23-25.
For regular updates check out our social media platforms on Facebook, Twitter and Instagram – just search for TrialGP.