He didn't win today's battle but Toni Bou (Montesa) most definitely won the war with second on the first day of the final round of the 2022 Hertz FIM Trial World Championship – the TrialGP of Italy – easily good enough to secure the superstar Spaniard a 16th-straight title.
While Bou was busy setting a new all-time record in the premier TrialGP class, Emma Bristow (Sherco) extended her lead in TrialGP Women, Sondre Haga (Beta) maintained control of Trial2 despite his worst finish of the season and talented teenager Denisa Pechackova (Beta) took charge in Trial2 Women.
With snow shimmering on the Alps' picturesque peaks, the temperature at Ponte di Legno was the lowest the riders have experienced all season and overnight rain added to the severity of the natural sections set in a riverbed and on super-steep, rock-strewn wooded bankings before the final man-made hazard.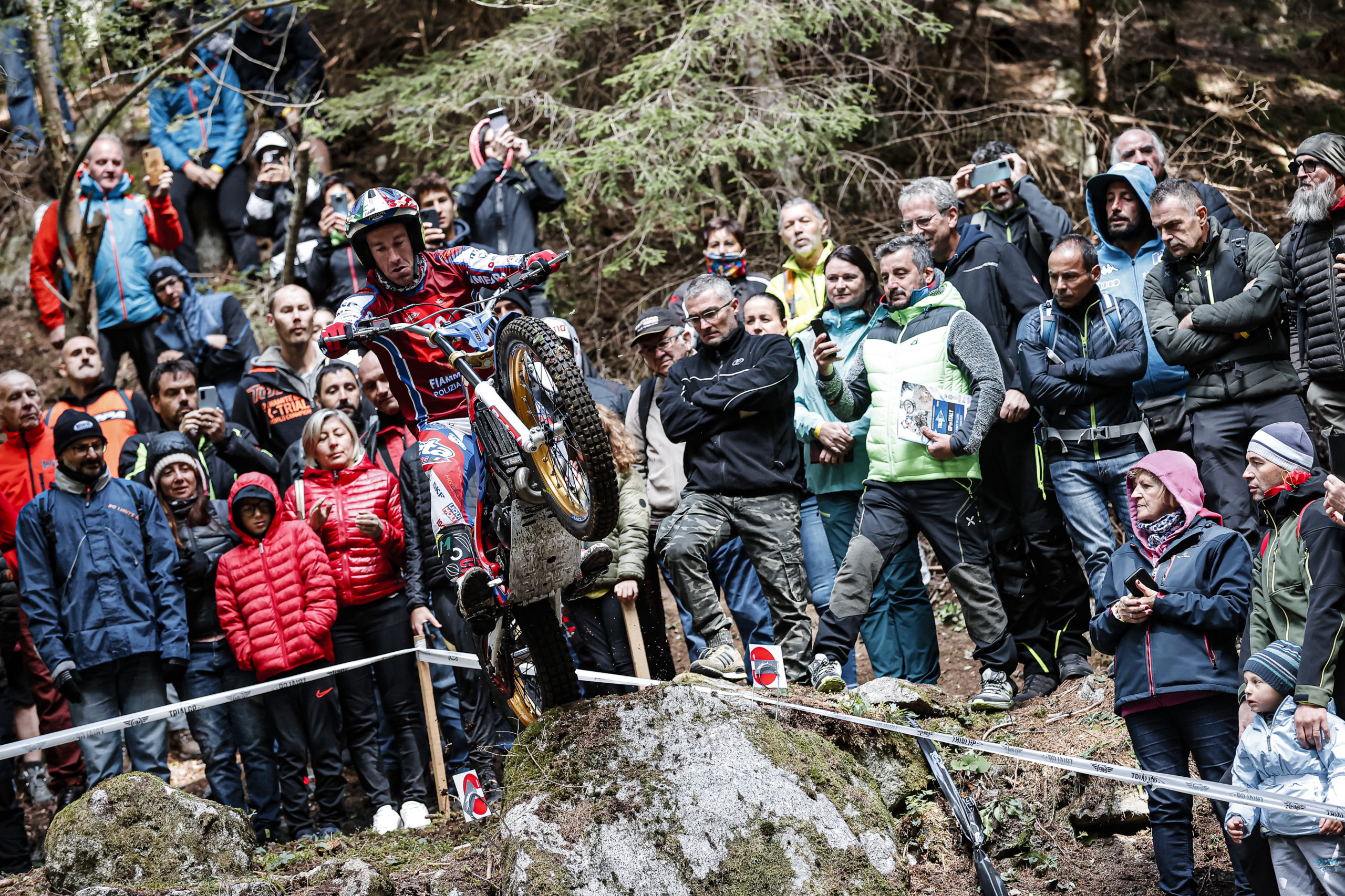 Competing on home turf, Matteo Grattarola (Beta) led at the halfway stage on 19 with Adam Raga (TRRS) another two marks behind on observation plus an additional time penalty in second with Miquel Gelabert (GASGAS) third on 26.
Sections seven and eight – near vertical climbs over massive rocks – provided back-to-back challenges and claimed maximums from the entire TrialGP entry on the opening lap.
Tied for fourth with fellow countryman Jaime Busto (Vertigo) on 28 after an expensive first lap, Bou showed his class on lap two by dropping his score to 13 and demonstrating his brilliance with a one-mark ride on section eight where the rest of the field failed to make it to the end.
Grattarola, however, matched him almost mark for mark and his final total of 33 earned him a career-first TrialGP win by eight marks from Bou with Raga dropping a place to third on 45 – four ahead of Gabriel Marcelli (Montesa) – with Jorge Casales (Scorpa) claiming fifth by a mark from Gelabert.
"It's really, really important for me to get this win," said Grattarola. "It's next to my house so it's perfect – I couldn't hope for more. Today I had a really good feeling on the bike but I wasn't expecting to get the win so I'm very happy and tomorrow I hope to do the same."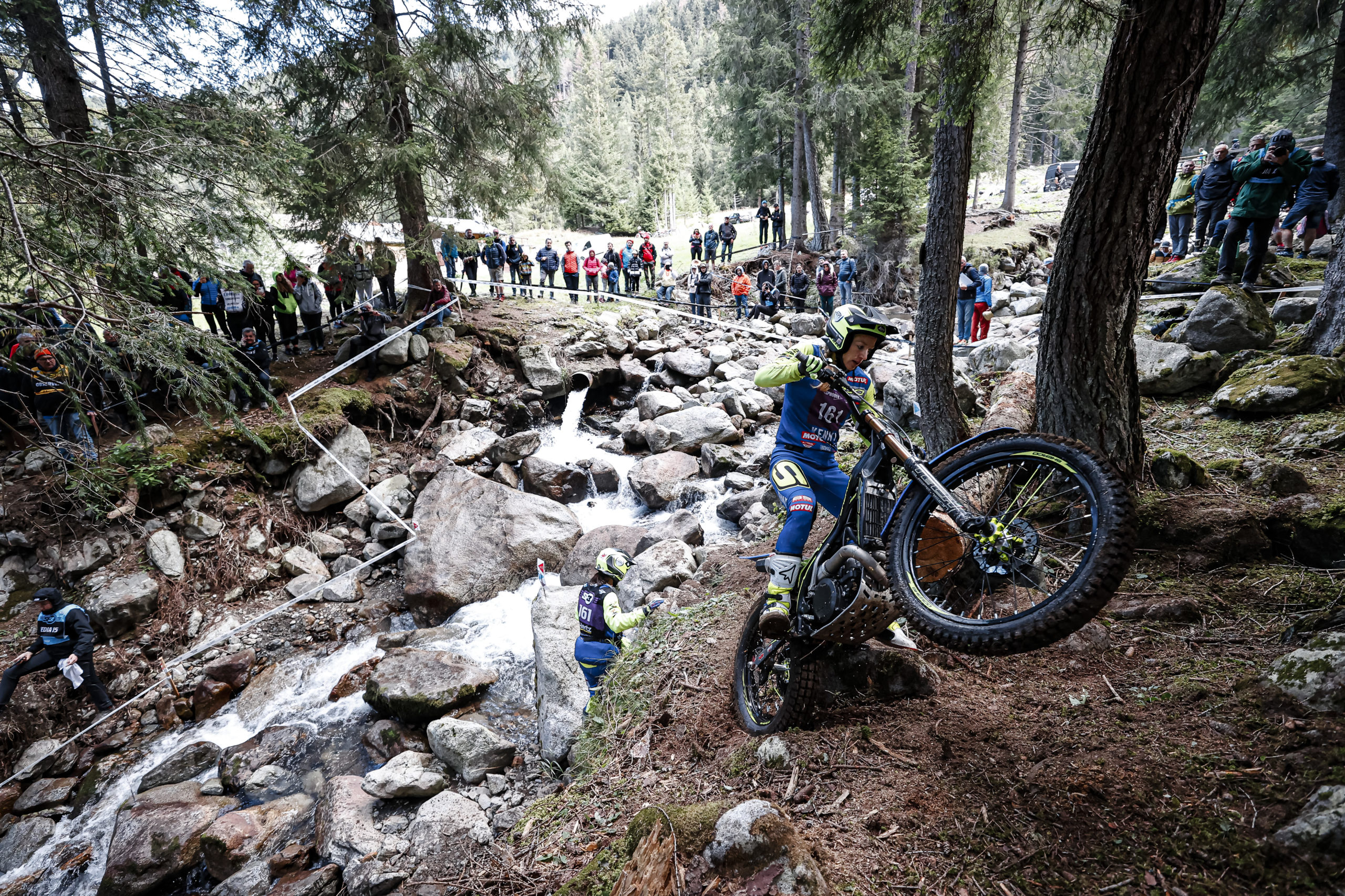 Bristow strengthened her claim on an eighth TrialGP Women title in nine years with her fifth win of the season putting her nine points clear of her closest rival Berta Abellan (Scorpa).
The British rider started the day in dominant fashion with her opening lap total of just 12 placing her 14 ahead of Abellan at the halfway mark.
The Spanish rider has tasted victory twice this season and she fought back on lap two with her score of nine comfortably the best of the trial but the damage had already been done and Bristow's final total of 25 ensured that she ran out 10 marks clear.
"The sections were good and the overnight rain made them slippery so I had to work for it," said Bristow. "It's been really good for championship points today although I think I can ride better tomorrow."
Italy's Andrea Sofia Rabino (Beta) was a distant third on 54, seven clear of Britain's Alice Minta (Scorpa) and eight ahead of Naomi Monnier (GASGAS) from France who had started the day tied on points for third with Rabino.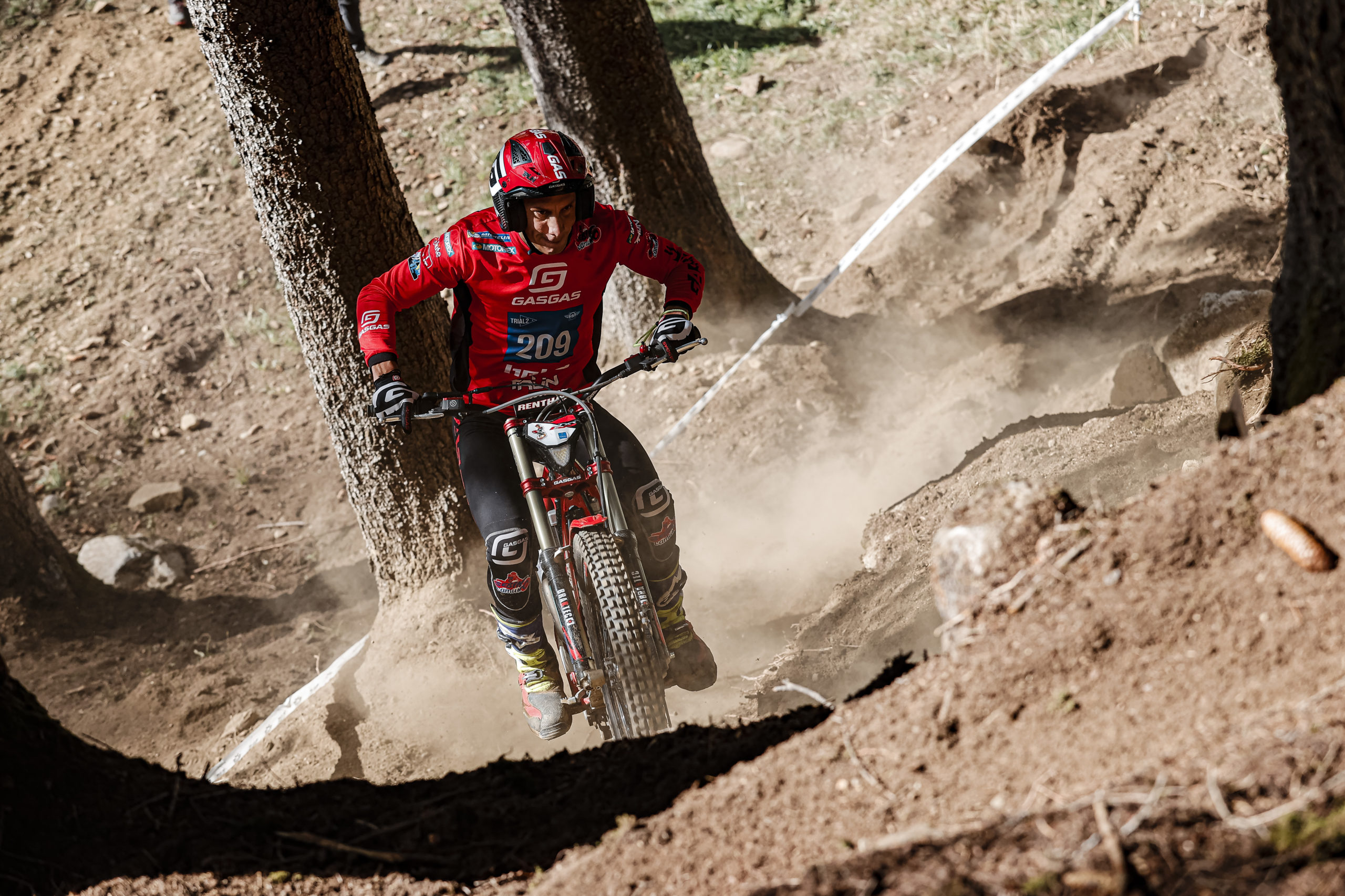 Starting the day with a comfortable cushion of 21 points in the Trial2 class, Haga missed the podium for the first time this year when he trailed home in sixth but with his sole title rival Pablo Suarez (Montesa) from Spain finishing third the Norwegian will still take a 17-point lead into tomorrow's final day of competition.
Victory in the 40-strong class went to Gianluca Tournour (GASGAS) for the second time this season. The Italian ended the first lap tied for the lead with Suarez on 16 and then kept his cool throughout a tense second lap, adding another 14 to his total – a score matched only by his compatriot Lorenzo Gandola (Beta) – to secure the win by a single mark.
"I'm really happy to take the home win today," said Tournour. "It was what I was hoping for and I felt very comfortable and rode really well."
Gandola's second-lap performance lifted him to second ahead of Suarez who lost an additional 19 on lap two with Spain's Arnau Farre (Sherco) and Billy Green (Scorpa) from Britain rounding out the top five.
In the closely-contested Trial2 Women class, Pechackova opened up a four-point advantage at the top of the table with a super-solid second-paced finish behind Theresa Bauml (Vertigo) from Germany.
Tied for the championship lead at the start of the day with German rider Sophia Ter Jung (TRRS), the 15-year-old Czech prospect was joint third with Estonia's Keity Meier (TRRS) on 18 following the opening lap with Bauml setting the pace on 15, two marks ahead of Kaytlyn Adshead (TRRS) from Britain.
Bauml's second lap score of 11 was one better than Pechackova's which gave her a four-mark winning margin as Adshead slipped to fourth behind 2021 runner-up Sara Trentini (Vertigo) from Italy who jumped from fifth after the first lap to third thanks to a sensational final-lap total of just eight that saw her narrowly miss out on second on a tie-break.
"The feeling was good and my riding was really good," said Bauml. "I made a few mistakes but overall I'm happy with my riding."
Ter Jung had a tough day in the saddle and never quite got to grips with the sections, ending the day down the field in ninth and as a result losing second in the championship to Bauml.
The 2022 Hertz FIM Trial World Championship concludes tomorrow with the action getting under way at 9am CET.
For regular updates check out our social media platforms on Facebook, Twitter and Instagram – just search for TrialGP.